The Shaft: Maiza Hixson and Lauren Ruth
The Shaft is a collaborative work of art founded, directed, and curated by artists Maiza Hixson and Lauren Ruth. Through performative interventions, The Shaft re-defines the conventions of social ritual and curatorial/artistic practice by precariously occupying border-less, creative territories.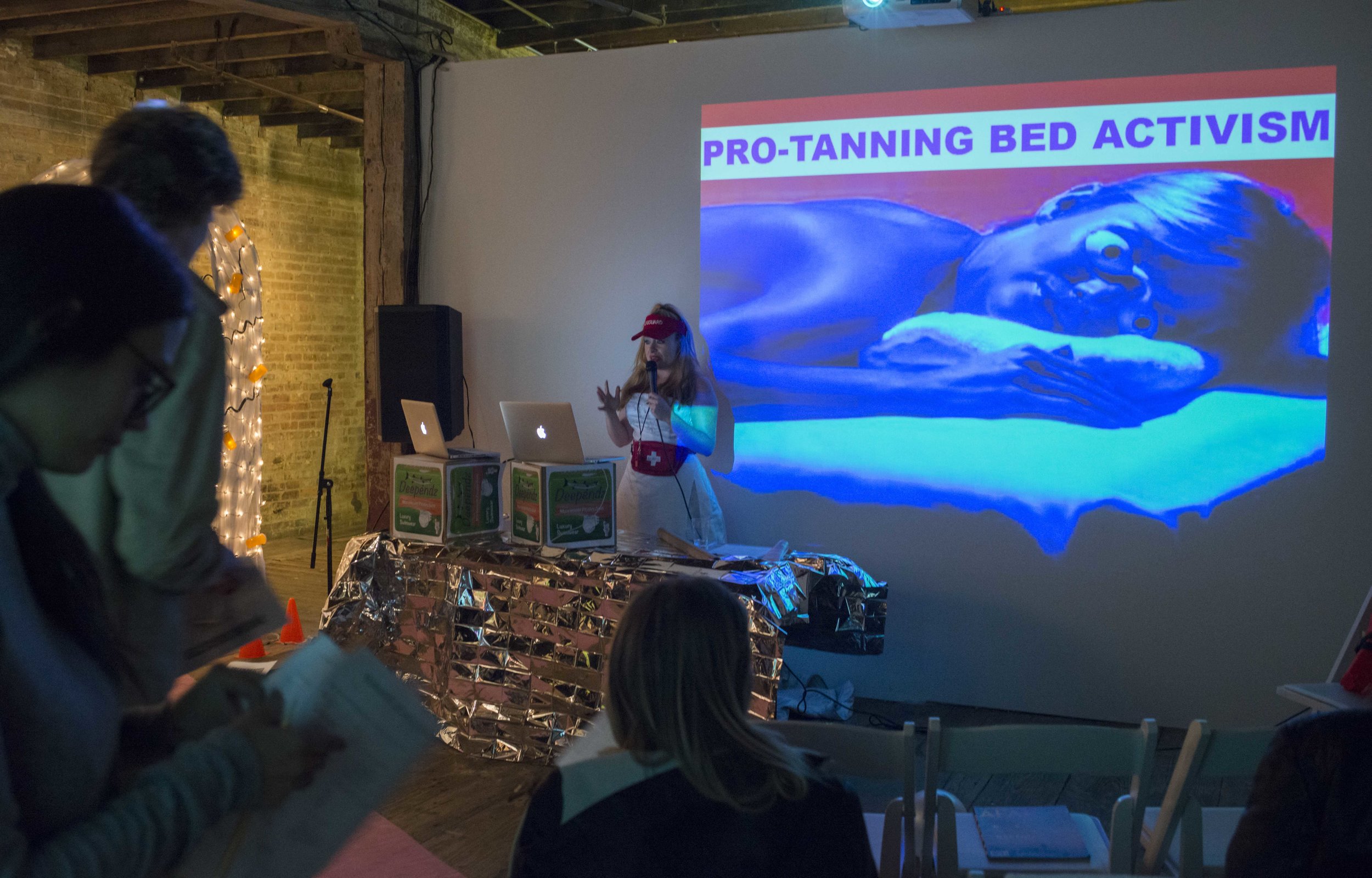 DREAM DISASTER is a post-apocalyptic feminist performance and installation that satirizes society's collective apathy towards climate change. It imagines a dystopian realm in which destination weddings take place in the world's worst ecological disaster zones.